News


Join Honorary Senior Research Fellows Kent Callaghan & Todd Bostock
for the Spring Semester of #DigitalWineResearch
A series of interactive, online wine study sessions hosted via Zoom. Order the wines in advance so you'll have them ready to roll when class starts. Register for each session individually by following the links below. We can't wait to dig into these wines with you!
SPRING SEMESTER COURSE CATALOG
Friday, April 10th
DWR 201 :: Introduction to Wines With Gravitational Pull
2016 Dos Cabezas WineWorks - Aguileon
2016 Callaghan Vineyards - Tannat
Friday, April 17th
DWR 202 :: Intermediate Tannin Talk
2016 Dos Cabezas WineWorks - Toscano
2016 Callaghan Vineyards - Claire's
Friday, April 24th
DWR 105 :: Focus on Contrasts in Refreshment
2019 Dos Cabezas WineWorks - White
2016 Callaghan Vineyards - Lisa's
You may purchase a #DigitalWineResearch bottle pack online now (ground shipping included) to have the wines for the sessions delivered directly to your door. Order now so you can join in the fun research!



Join Honorary Senior Research Fellows Kent Callaghan & Todd Bostock for #DigitalWineResearch - we'll put the Social in Social Distancing...

A series of 3 LIVE! interactive video wine tasting sessions starting Friday, March 20th @ 6:00 pm. Links to register for all sessions below.
Friday, March 20th @ 6:00 pm - Fun Pink Bubbly Wines <---- completed
Friday, March 27th @ 6:00 pm - Easy Going Red Wines <---- completed
Friday, April 3rd @ 6:00 pm - Sonoita Red Wines
You may purchase a #DigitalWineResearch bottle pack online now (ground shipping included) to have the wines for the April 3rd session delivered directly to your door. Order now so you can join in the fun research!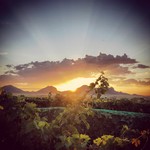 To Our Fellow Humans:
We have spent the last few days trying to figure out how to react & respond to what is really uncharted territory. We have been closely watching and carefully digesting the recommendations from the CDC & Arizona DHS to determine how our business needs to adapt to a rapidly changing landscape. With Thursday looming large on the horizon & the TastingRoom scheduled to re-open - it is time for us to stop procrastinating & start actuating. With that in mind, deep breaths... this is what we've come up with.
---
Shipping Relief:
Starting today, UPS ground shipping will be included on all orders of 3 bottles or more. Easy peasy. If you want wine to show up at your door, we want to help get it there.
(excluding Alaska & Hawaii)
---
Modified TastingRoom Operations:
We will continually monitor communications from the folks that know best & modify our plans accordingly. As the situation at large evolves, so will our situation at the winery. As of now, this is what we've got:
Our TastingRoom hours will remain the same Thurs-Sun 10:30-4:30
Our tasting bar will be limited to take-out orders only - we encourage folks to take advantage of this option to grab bottles to enjoy at home or out in nature.
If you'd like us to meet you at the curb - we can do that, give us a call & we'll work it out: 520.455.5141
WineTasting service will be limited to private tastings with small groups (8 or less) in separate rooms inside or on our patio with ample space between tables (6 feet +).
We strongly recommend that folks make reservations. Our capacity will be severely limited and we may not be able to accommodate walk-in traffic.
Our tasting menus won't be pretty, but they also won't get re-used.
We'll be BYO palate cleanser. The Sonoita Mercantile & Mini Mart both offer great salty snacks to keep your palate performing at its peak. Pick them up before your visit or bring something from home.
We will schedule ample time between groups to thoroughly clean and sanitize surfaces between seatings.
We feel that these temporary measures will allow us to responsibly serve our customers, crew & business. We want to be here to offer you all as good of a time as is possible for as long as we can.
---
Support Your Local Wine Shops & Restaurants:
All of our industry friends and partners are being hit really hard by this crisis. They need all of the help they can get - right now. Please make an effort to give them your business. We will keep our website up to date with all of the restaurants and retail outlets that sell our wines. Order some takeout. Pick up some bottles. Try to stay positive.
---
Last Words
We want to make a point to thank you all. We are here today because you all have supported what we've been up to all these years... and we will be here tomorrow with your continued support. Take good care of yourselves and those around you. We'll get through this together.
Sending love from Baja Arizona.
-The Dos Cabezas WineWorkers


Jon Bonné & The Washington Post talk wine in cans & 2015 Dos Cabezas WineWorks Sparkling Pink...
From the article: "...one of the more novel efforts this year: a slightly fizzy rosé from Dos Cabezas Wineworks in Sonoita, Ariz., made mostly of grenache from the Cimarron Vineyard, high in the desert plains in nearby Cochise County. Winemaker Todd Bostock created his own, which will be sold in New York and Arizona for $12.50 in a decorative tallboy can with a rose on the front, after taking cans of Infinite Monkey on a Colorado camping trip, "There's all these places that beer gets to go that wine should get to go, too," Bostock says..."

Todd & Kelly are honored to be included in the San Francisco Chronicle's 2015 "Winemakers to Watch"... you can read the full article online here.
From the article:
"American wine is having its well-deserved moment of confidence. Our current generation of winemakers has found a particular sweet spot between diversity and quality, and The Chronicle's 2015 class of Winemakers to Watch perfectly reflects that.
You may notice some changes this year. The main one: We've doubled the size of the group, from five to 10. There's so much talent right now that it was important to broaden our roster. (In some cases, we are resurfacing talents who've appeared in our pages over the past year.) The net effect, hopefully, is to give you more names and wines to seek out.
I lobbied for this expansion in part because of the other change. For the first time, our annual list includes winemakers from outside California: Kelly and Todd Bostock of Arizona's Dos Cabezas, and Scott and Dana Frank of Oregon's Bow & Arrow.
In part, this simply matches the full West Coast scope of our Top 100 Wines — and a broader spirit of innovation on this coast. But it also reflects these couples' crucial work in defining, or redefining, their local wine cultures.
The Franks dared to ask whether Pinot Noir, and Burgundy, should be Oregon's only inspirations. The Bostocks have advanced not only Arizona wine quality but also its accessibility. Local wine on tap in Phoenix? Now a thing."