News


Join Honorary Senior Research Fellows Kent Callaghan & Todd Bostock
for the Spring Semester of #DigitalWineResearch
A series of interactive, online wine study sessions hosted via Zoom. Order the wines in advance so you'll have them ready to roll when class starts. Register for each session individually by following the links below. We can't wait to dig into these wines with you!
SPRING SEMESTER COURSE CATALOG
Friday, April 10th
DWR 201 :: Introduction to Wines With Gravitational Pull
2016 Dos Cabezas WineWorks - Aguileon
2016 Callaghan Vineyards - Tannat
Friday, April 17th
DWR 202 :: Intermediate Tannin Talk
2016 Dos Cabezas WineWorks - Toscano
2016 Callaghan Vineyards - Claire's
Friday, April 24th
DWR 105 :: Focus on Contrasts in Refreshment
2019 Dos Cabezas WineWorks - White
2016 Callaghan Vineyards - Lisa's
You may purchase a #DigitalWineResearch bottle pack online now (ground shipping included) to have the wines for the sessions delivered directly to your door. Order now so you can join in the fun research!



Join Honorary Senior Research Fellows Kent Callaghan & Todd Bostock for #DigitalWineResearch - we'll put the Social in Social Distancing...

A series of 3 LIVE! interactive video wine tasting sessions starting Friday, March 20th @ 6:00 pm. Links to register for all sessions below.
Friday, March 20th @ 6:00 pm - Fun Pink Bubbly Wines <---- completed
Friday, March 27th @ 6:00 pm - Easy Going Red Wines <---- completed
Friday, April 3rd @ 6:00 pm - Sonoita Red Wines
You may purchase a #DigitalWineResearch bottle pack online now (ground shipping included) to have the wines for the April 3rd session delivered directly to your door. Order now so you can join in the fun research!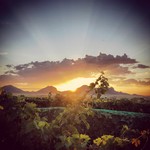 To Our Fellow Humans:
We have spent the last few days trying to figure out how to react & respond to what is really uncharted territory. We have been closely watching and carefully digesting the recommendations from the CDC & Arizona DHS to determine how our business needs to adapt to a rapidly changing landscape. With Thursday looming large on the horizon & the TastingRoom scheduled to re-open - it is time for us to stop procrastinating & start actuating. With that in mind, deep breaths... this is what we've come up with.
---
Shipping Relief:
Starting today, UPS ground shipping will be included on all orders of 3 bottles or more. Easy peasy. If you want wine to show up at your door, we want to help get it there.
(excluding Alaska & Hawaii)
---
Modified TastingRoom Operations:
We will continually monitor communications from the folks that know best & modify our plans accordingly. As the situation at large evolves, so will our situation at the winery. As of now, this is what we've got:
Our TastingRoom hours will remain the same Thurs-Sun 10:30-4:30
Our tasting bar will be limited to take-out orders only - we encourage folks to take advantage of this option to grab bottles to enjoy at home or out in nature.
If you'd like us to meet you at the curb - we can do that, give us a call & we'll work it out: 520.455.5141
WineTasting service will be limited to private tastings with small groups (8 or less) in separate rooms inside or on our patio with ample space between tables (6 feet +).
We strongly recommend that folks make reservations. Our capacity will be severely limited and we may not be able to accommodate walk-in traffic.
Our tasting menus won't be pretty, but they also won't get re-used.
We'll be BYO palate cleanser. The Sonoita Mercantile & Mini Mart both offer great salty snacks to keep your palate performing at its peak. Pick them up before your visit or bring something from home.
We will schedule ample time between groups to thoroughly clean and sanitize surfaces between seatings.
We feel that these temporary measures will allow us to responsibly serve our customers, crew & business. We want to be here to offer you all as good of a time as is possible for as long as we can.
---
Support Your Local Wine Shops & Restaurants:
All of our industry friends and partners are being hit really hard by this crisis. They need all of the help they can get - right now. Please make an effort to give them your business. We will keep our website up to date with all of the restaurants and retail outlets that sell our wines. Order some takeout. Pick up some bottles. Try to stay positive.
---
Last Words
We want to make a point to thank you all. We are here today because you all have supported what we've been up to all these years... and we will be here tomorrow with your continued support. Take good care of yourselves and those around you. We'll get through this together.
Sending love from Baja Arizona.
-The Dos Cabezas WineWorkers


Jon Bonné & The Washington Post talk wine in cans & 2015 Dos Cabezas WineWorks Sparkling Pink...
From the article: "...one of the more novel efforts this year: a slightly fizzy rosé from Dos Cabezas Wineworks in Sonoita, Ariz., made mostly of grenache from the Cimarron Vineyard, high in the desert plains in nearby Cochise County. Winemaker Todd Bostock created his own, which will be sold in New York and Arizona for $12.50 in a decorative tallboy can with a rose on the front, after taking cans of Infinite Monkey on a Colorado camping trip, "There's all these places that beer gets to go that wine should get to go, too," Bostock says..."

Once again the Sparkling Pink makes a splash in the Phoenix New Times. Listed in the category of "10 Best Things I Ate in 2015," while not actually a food, we're happy to to have Sparkling Pink included among the dishes.
From the article: "Sparkling Pink from Dos Cabezas WineWorks: I'm happy to say I was there when Dos Cabezas celebrated the release of its rosé at FnB several years ago, and again when the winery debuted its sparkling rosé at Devoured last year. The best part about the sparkling rosé was that it came in 16-ounce cans — cans illustrated with a painting by Leonard Bianco (father of local chef Chris Bianco) that was given to his wife, Francesca, on their wedding day in 1959. The wine itself was excellent for a summer day, crisp and lightly sweet with notes of strawberry, and in high demand almost as soon as it appeared on restaurant menus. By April you could find the precious cans of bubbly bliss only at a few local restaurants, but it should be back next year. And this time, we'll all be ready to pounce."

Dos Cabezas 2012 La Montaña and 2012 Àguileòn take home the Jefferson Cup for Red Vinifera Wine. See the full list of winners here: The Jefferson Cup Invitational
"Although many expect California to dominate the awards, Jefferson Cups were won by eight other states: Arizona, Kansas, Michigan, Missouri, New Jersey, New York, Texas and Washington State. California never dominated, with two Cups compared to Missouri's nine Cups, New York's six Cups and Michigan's three Cups. Having never won before, New York's Wagner Winery won two Cups; Arizona's Dos Cabezas Wine Works won two Jefferson Cups as well. Frequent winners shone too: Missouri's Stone Hill Winery won three Jefferson Cups and Ladoga Ridge Winery won two Cups. Michigan's St. Julian Winery and Washington's Brian Carter Cellars won two Cups as well."

Ben Winstanley of The Virgin Atlantic Blog on Arizona Wine
"The quiet industry of Arizona's winemakers is producing increasingly excellent, under the radar wine. In the arid desert a hundred-odd miles south of Phoenix, a climate that doesn't lend itself to viticulture, crops of Cabernet Sauvignon, Viognier and other grape varieties have overcome the elements to produce plump, juicy reds and crisp whites. This is robust wine, blood of the scorched earth it comes from, and perhaps the most under-appreciated product of any American terroir."

Arizona Republic's Richard Ruelas writes:
"But this is also the actual road Bostock took on his way to becoming a winemaker. Nine years ago, armed with little more than confidence and a rudimentary knowledge of the trade, he started taking this route to the vineyard, little knowing he would soon have control over the entire operation."
Read the entire article here.