Sort of a Homecooking :: Chef Johnny Hall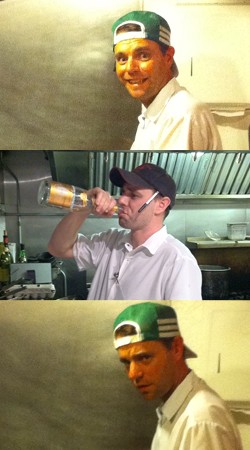 It is sort of a Homecooking... For one night only! We've lured Chef John Hall back to Sonoita to cook for us. One of our favorite cooks on the planet, we long for the days when John was in the kitchen of his restaurant, Canela Bistro next door to our winery in Sonoita. Join us Wednesday, May 11th as John makes magic from the cows that wander around behind the winery, raised by the folks at Vera Earl Premium Beef.
$95/person includes dinner, wine/beverages may be purchased a la carte.
Due to the limited nature of this event, tickets must be purchased in advance for a specific time and will not be refundable (tickets may be transfered to another party).
Product Reviews