Dos Cabezas GiftPack :: All Red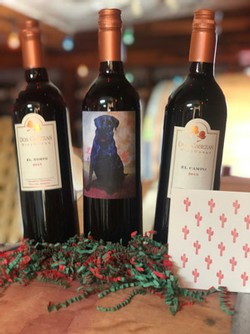 Dos Cabezas WineWorks :: All Red GiftPack
Be the best guest at the party, send the message in our bottles or inoculate your own shindig with vinous essentials.
Includes one bottle each of 2015 El Norte, 2015 Red & 2013 El Campo (3 bottles total)... with a little cheer thrown in for good measure (that means a little discount & a hand written gift card).
We want you all to have a good time, look like generous folks & we are here to help.
Product Reviews
Betty
(Jan 1, 2016 at 4:49 PM)