1º Principrana Wine Release + Dinner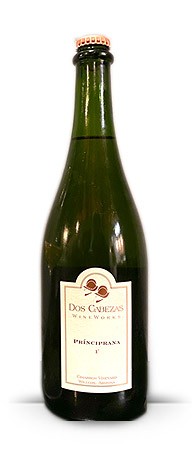 To celebrate this moment that we have waited for so impatiently, we asked the Pronghorn Pizza wagon to put together a fun menu of fizzywine friendly fare to mark the occaision... Inspired by one of our most memorable champagne soaked lunches at Zuni Café in San Francisco (with some caviar thrown in for good measure), we present the following, sure to be funtime at our winery TastingRoom in Sonoita:
Dos Cabezas WineWorks 1º Principrana Release Dinner | Thursday, November 11th
Menu for 2 people, cost: $250
One x 750ml bottle 1º Principrana
Dos Cabezas WineWorks | Arizona
One dozen x oysters on the half shell with mignonette
Hama Hama "Blue Pool" | Washington
Thirty grams x white sturgeon caviar with Lay's potato chips & crème fraîche
Sterling "Royal" | California
A bunch of duck fat french fries
Frites Street | Arizona
One x whole wood oven roasted chicken, "Zuni Style" with bread salad
Two Wash Ranch | Arizona
A little something sweet

A very limited number of tickets are available for parties of 2 people on Thursday, November 11th between 5:00-7:30 pm. Due to the limited nature of this event, tickets must be purchased in advance for a specific time and will not be refundable (tickets may be transfered to another party).
We understand that just because this resembles one of our favorite bubbletastic meals - it may not resemble anything you'd imagine for your best bubbletastic meal... fret not! We'll have plenty of pizza and 1º Principrana available at the winery that weekend during our regular hours.
Product Reviews