2019 Carbonated Pink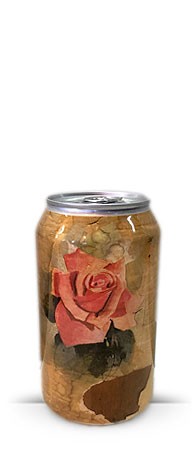 73% Garnacha, 13% Syrah, 7% Monastrell, 5% Graciano, 2% Picpoul blanc
The new vintage of Carbonated Pink Cans is always a welcome sight. More reliable than the manner in which celebrity marmots regard (or not) the shade they cast - the release of Pink is actually known to cause spring in Arizona. Be warned. Be warmed. Hand picked. Crushed by foot. This year, partially fermented and aged in tank, neutral 500 liter barrels & a beautiful new 1,500 liter oval foudre made by the talented folks at Stockinger in Austria. As refreshing and amiable a table/adventuremate as Pinks of vintages past. We're excited to unleash this one into the wild. The exact same liquid we sell in 750ml bottles, but carbonated & canned. 375ml funtimes.
Check out the adventures of previous vintages of Pink Cans:
Phoenix New Times :: "BEST ARIZONA WINE IN A CAN"
Instagram :: #ipinkthereforeican
Facebook :: #ipinkthereforeican
***in order to make shipping these cans economical - there is a minimum order of 6 cans***