2012 El Campo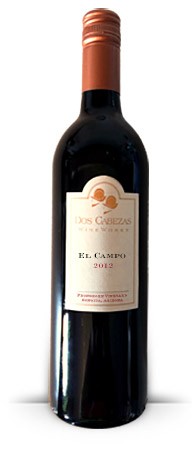 Primarily Tempranillo & Mourvedre with healthy dollops of Petit Verdot, Petite Sirah & Graciano. All confined for 24 months in new, French 225 & 228 liter barrels. Released from bottle to glass, is easily mistaken for the bottom of a bisected Detroit Dark Red Beet - the deep earthy sweetness of which is reflected in the nose... a puzzling fog of sichuan peppercorn, dried citrus peel, wilted greens & dessicating tart red fruit. Toto - we're not in Kansas Settlement anymore. Speaking of Toto, this wine hops into the mouth just like that spunky little dog. Bright & lively with a deceptive depth hinting at bite beyond bark - the tart red fruits zoom in from a broad perspective to a detailed focus that reveals more big picture stuff in the detail - like those trippy fractal animations stuck in perpetual zoom. Finishes with soft, confident tannin & savory, salivary macerated red fruit. Suggested eating to accompany the drinking: moroccon spiced stewed stuff, earthy veg based business & mushroom laden creamy game bird situations.
Product Reviews
Michael Hutson
(Jun 10, 2016 at 3:32 PM)
SMOOTH! A great buy.